V750 China Spy Helicopter Drone Completes Unmanned Test Flight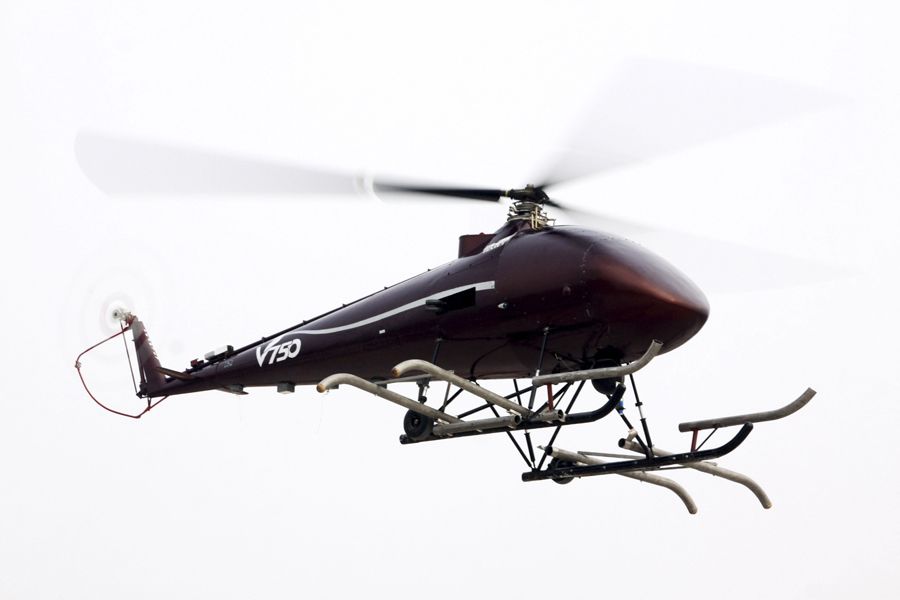 V750, China's Helicopter Drone has successfully completed its first Unmanned Test Flight, in Weifang City of east China's Shandong Province Saturday.

The medium-sized unmanned helicopter, with a maximum takeoff weight of 757 kg, departed from the flight-test center of Weifang Tianxiang Aerospace Industry Co. Ltd in the morning and hovered for ten minutes, performing a few maneuvers before finishing with a stable landing.
The helicopter, model number "V750", has a load capacity of over 80 kg. It can fly a maximum speed of 161 km per hour with a cruising duration of over four hours. The aircraft can be controlled by humans within a distance of over 150 km or automatically fly following input by its programs.
Further, it could be used in surveillance, search and rescue, and scientific exploration in both military and civilian purposes, said Cheng Shenzong, Chairman of the Weifang Tianxiang Aerospace Industry Co.Ltd.
The helicopter has been developed together by organizations including Weifang Tianxiang Aerospace Industry Co.Ltd., Qingdao Haili Helicopters Manufacturing Co. Ltd, China National Aero-Technology Import and Export Corporation in August 2010.
First displayed at an international airshow last November, the V750 performed a series for about 10 minutes at altitudes of about 82 feet. As Inventorspot.com reports, the sleek-looking, remote-controlled purple drone capable of traveling at speeds of over 100 miles per hour for four hours-- then made a three-point landing on the tarmac. Watch video of the V750 (in Chinese) below: