Sony PlayStation Vita NGP: Features, Specs, Price and Release Date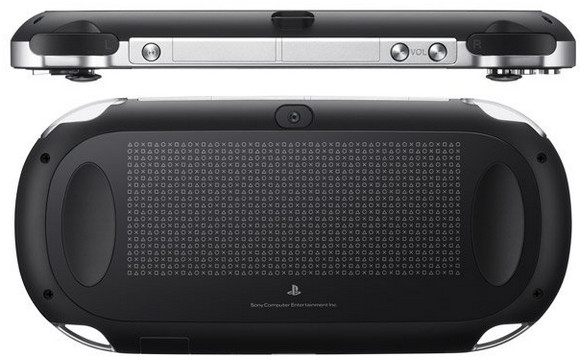 The new Sony PlayStation Vita is unveiled during E3 2011 Expo. The Sony PlayStation Vita, originally codenamed as "NGP" its next generation portable gaming device by Japanese gaming giant.

Currently some of the game titles in development for the PlayStation Vita include Little Big Planet, Uncharted: Golden Abyss, Street Fighter X Tekken and Ruin.
Sony PlayStation Vita (NGP) Features
Sony PlayStation Vita will replace the Sony PSP and includes a high resolution, 5-inch OLED touchscreen, two analog stick, rear touch controls, 6-axis motion sensors and front and back-facing camera. Sony PlayStation Vita will run on a quad-core ARM Cortex A9 processor and will come with Wi-Fi and 3G internet connections.
The new PS Vita also offers Welcome Park, a tutorial application for new users, Party apps for voice and text chat during games or when using the web browser, pre loaded with several third-party games like Call of Duty from Activision, Street Fighter X Tekken from Capcom, an original BioShock title from 2K and other publishers such as EA, THQ and Ubisoft are also supporting the PSV.
Other features of Sony PlayStation Vita includes Six-axis motion sensing system (three-axis gyroscope, three-axis accelerometer) and Three-axis electronic compass. If you are looking for Sony PlayStation Vita Specifications, Price and Release Date here it goes:
OS
LiveArea, Sony proprietary
Processor
4-core ARM Cortex-A9
GPU
200 MHz SGX543MP4+
Screen size/touch
5 inch OLED Capacitive Touch Screen, rear touch panel
Resolution
960 x 544
Game buttons
Triangle, circle, square, X, L & R shoulder, d-pad, select, start, home
Joysticks
Dual analog thumb sticks
Motion sensing
Accelerometer, gyroscope
Connectivity
Wi-Fi, Bluetooth, 3G, GPS (3G/Wi-Fi model only)
Online network
Near for local play, PlayStation Network for over-the-internet
Camera
front and rear-facing cameras, 640x480
Internal memory
unknown
File compatibility
Photo: JPEG, TIFF, BMP, GIF, PNG; Audio: MP3, AAC, WAV; Video: MP4, H.264
Backwards Compatibility
Certain PSP titles (unconfirmed)
Battery life (in game time)
4 - 5 hours (unconfirmed)
Carrier
AT&T
Price
$250 Wi-Fi only, $300 Wi-Fi + 3G
Release
Holiday Season 2011